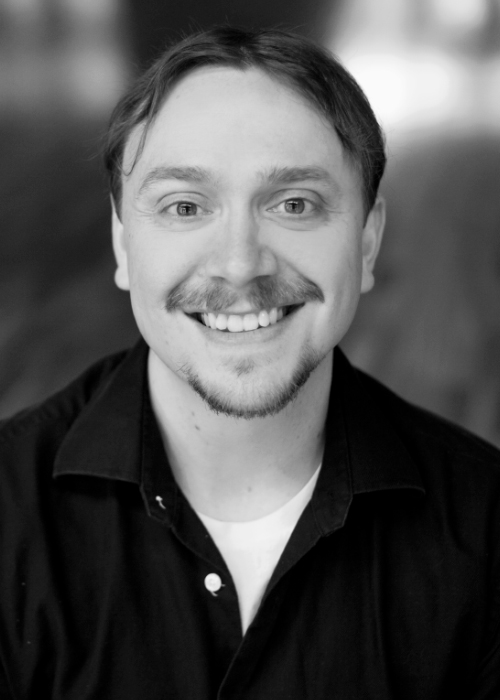 Dr. Jon Conant, LAc, DACM
Doctor in Acupuncture & Chinese Medicine
Jon's lifelong discovery of medicine and treatment has stemmed from over two decades of continued education and nearly 10 years in health care. His fascination with healing and medicine is shown in his kindness and commitment to his patients, supporting them on their path to health using the transformative wisdom of Asian medicine.
Jon is licensed with the Oregon Medical Board and is a Diplomat of Oriental Medicine with the National Commission of Acupuncture and Oriental Medicine. He holds a Master's in Acupuncture and Oriental Medicine from the Oregon College of Oriental Medicine, one of the oldest and most comprehensive programs in the country. During his time at OCOM, he earned certification as an Acupuncture Detox Specialist and a certified QiGong Instructor with the Ling Gui International Healing Qi Gong School. After graduation, Jon completed an externship in China with the Nanjing University of Chinese Medicine, where he studied with doctors of Acupuncture and Chinese Herbal Medicine in holistic hospitals and clinics, witnessing the benefits of combining Eastern and Western modalities to maximize outcomes for patients. Despite his extensive Eastern medicine education, Jon began his practice of healing by way of Physical Therapy, with nearly 10 years of hospital and clinic experience, and holds two degrees from Idaho State University: a Bachelor of Art in Biology with an emphasis in Human Development and an Associate's Degree in Physical Therapy. In addition, Jon completed his Doctorate in Acupuncture & Chinese Medicine in 2019 and now is even more versed in ways to support your health.
Jon has worked with a wide variety of individuals, addressing various challenges to their well-being, including: low back pain, fibromyalgia, PMS, menopause discomforts, chronic pain management, stress, mood irregularities, fatigue, weight management, digestive upset, sports injuries, musculoskeletal imbalances, heart disease, stroke rehabilitation, allergies, common cold and flu, addictions, post-surgical support, cancer support and more. He specializes in Acupuncture, Herbal Medicine, Moxibustion, Zen Shiatsu, Tuina and Cupping.
Along with his healthcare practice, he enjoys time with his wife and two dogs, friends, music, contemplation, and great food.
Jon is currently contracted with the following health insurances:
Blue Cross Blue Shield
American Specialty Health Network
Providence Health Plans
Aetna
HealthNet
Moda Health
Cigna
Pacific Source
Reliant Health