WHOLE BODY HEALTH ASSESSMENT
A comprehensive online health assessment that evaluates food, movement, immunity & pause, resulting in a Whole Body Health Score and a personalized plan of action to reach optimal Whole Body Health.
Health is more than the absence of illness. By evaluating your circumstances holistically, we can get you on a path towards optimal wellness and quality of life. The Whole Body Health Assessment features questions about Food, Movement, Immunity & Pause and evaluates the physical, mental, social and spiritual factors in your life that affect your health & wellbeing.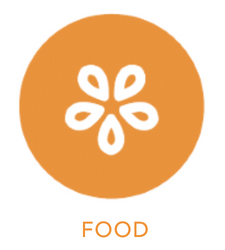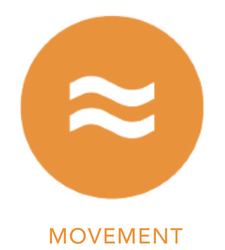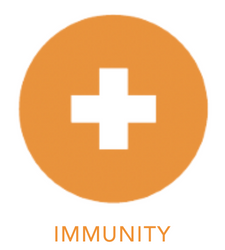 take the quiz
learn your score
meet your
health advisor
follow your
customized plan
track your
progress
You'll find out your unique Whole Body Health Score that informs a customized Treatment Plan developed by our clinic team that gets you on a path towards optimal health and vitality. Repeat the Assessment quarterly and track your progress. As your Whole Body Health Score improves, the more likely you are to feel better, look better, prevent disease, and improve your quality of life.
What your whole body health score means
You are in the groove when it comes to your Whole Body Health. Nicely done. You are making consistent daily choices that show in how you sleep, your energy levels, in how your skin looks and how your body feels and functions. Keep up the good work! Take steps to maintain your health and devote time and space for it on a daily basis. This may mean a daily yoga class or a weekly massage; a nutrient-dense, plant-based meal or a non-toxic facial; a walk in the park or 5-minute meditations each day when you wake; weekly acupuncture or a standing date with a good friend. Even better, all of the above!
You are solidly on the path towards whole body health. You're making efforts in a variety of areas and are generally aware of what's needed to achieve better wellness, but could use some extra support. Maybe consistency is a challenge or perhaps you're not sure what's causing flagging energy or sleep disruptions. Could it be that the exercise or food plan you've adopted isn't ideal? Maybe you've tried supplements but haven't quite hit upon the right combination. Don't stop now. Your efforts will pay off in more energy, better sleep, a body that does your bidding and a glowing complexion if you continue to pursue healthy behaviors in your life. How can we help you take your health to the next level?
100-200: TAKING FIRST STEPS
Walk, run, fly – in that order. You are taking the first steps to become aware of your trouble areas and what you can do to improve them, however, you have a way to go until you are feeling your best. Perhaps you're exercising regularly but experiencing pain or you're trying to find a way to exercise to help reduce pain. Could it be that you're trying to eat well but not finding quite the right balance of foods. Sleep and stress could be an issue. Maybe you're concerned with your skin or moods, experiencing tension or digestive upset. Maybe you're in need of lab work to pinpoint the reasons you're not feeling your best. Whatever you are struggling with, there are a myriad of paths for you to get start feeling better. Allow us to guide the way.
Ring. Ring. Your health is calling! You have indicated a variety of concerns, many of which can be improved by taking simple steps to take control of your personal journey towards your optimal health and wellness. Maybe you're struggling with too little sleep and too much stress that are taking a toll on your immune system. You could be experiencing bodily aches and pains that make it hard to get moving. Could headaches, digestive issues, skin concerns or flagging energy be connected to the food you eat or products you are using? Maybe your lab work is showing several signs of concern that should be reviewed, or perhaps it's time to get some lab work completed to paint a picture of what's going on internally. Perhaps you are recovering from a major illness or injury – or need some attention to prevent future issues. The time is now to listen to your body and take charge of your health before your health takes charge of you. Information, guidance and inspiration towards whole body health is just a call or click away.